Cooking Classes and Demos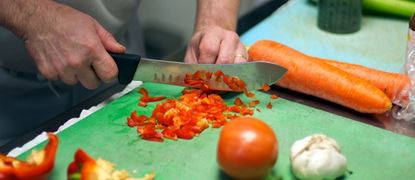 Do you need some basic cooking instruction and nutrition tips? Schedule your own personal cooking class! To assure we can best meet your needs, please call the KRNC (970) 495-5916 to schedule your appointments before making payment.
Registration has been suspended for this event. Due to COVID-19 concerns, this class will be scheduled at a later date. Please check back for updates. If you have already registered, we will be in contact with you. Join us for a fun night of cooking traditional Indian cuisine!